Suunto 9 Peak Pro and 9 Peak
Suunto 9 Peak - designed for outdoor adventures
Not all things in life can be measured. The strength of your calling for heading out in the wild, the beautifulness of landscapes or your love for adventure. However, with the right kind of gear we can ensure that we can enjoy the things that are unmeasurable to the fullest. Suunto 9 Peak is a GPS multisport watch that has been designed especially for the ones with a passion for outdoor sports and adventure. Tiny, lightweight and most importantly though. This watch has been tried and tested in the toughest conditions to ensure you can count on it no matter the adventure. Suunto 9 Peak is easy to use, impresses with its excellent battery life and comes equipped with practical features.
Suunto 9 Peak - in a nutshell
Designed to last
Designed to endure the extreme and perform even when the weather gets rough. Water-resistant to 100 m and made from premium materials including sapphire glass and ultra-lightweight grade 5 titanium (in titanium models). Assembled from start to finish in Finland.

Excellent battery life
Up to 25 hours of battery life when used in the most precise GPS mode. The battery-saving tour mode allows you to use the watch for up to 170 hours. No surprises. This watch is always a step ahead and tells you when it's time to charge based on your personal activity history data.

Made for exploring
Suunto 9 Peak offers adventure-proof features such as barometric altitude, convenient route navigation and heatmaps showing you the most popular places to explore via the Suunto App.

Passion for sports
Explore your favourites amongst over 80 sports that this watch is an expert in. Whether you love to run, hike, cycle or swim, Suunto 9 Peak is ready for action.

New features to discover
Explore a range of brand new features! The sport-specific heat maps on the Suunto App show you where others love to train. Over the air - feature ensures that your watch software is always up to date. Love to run? Work on your pace or simply make your runs more fun, and compete against the new virtual ghost runner.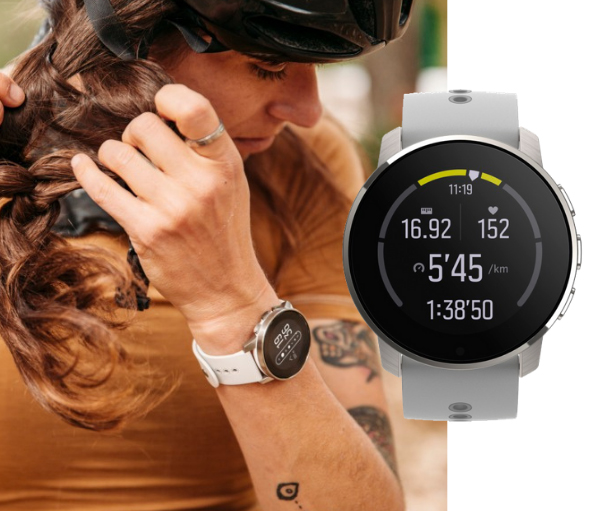 Lightweight, durable and good looking
‌Designed and made from start to finish in Finland. Suunto 9 Peak is built to last and endure without compromising on the looks or comfort. The small sports watch measures only 43 mm in diameter and is 10.3 mm thick. The ultra-lightweight titanium model is the perfect if looking for a lightweight fit. The watch is also available with a durable and stylish steel bezel. High-quality sapphire glass makes sure that your display is kept safe. The design is finished with a comfortable silicone strap which is suitable for any sports situation you can imagine.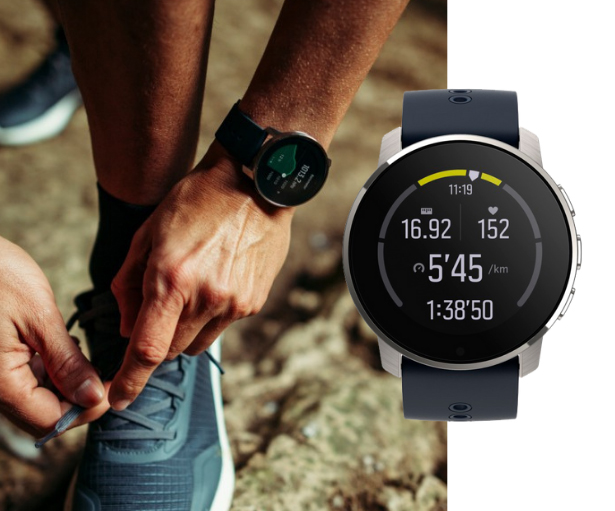 Support for the everyday
‌Suunto 9 Peak might be the perfect choice for the outdoors, but this doesn't mean that it isn't there for you during your day to day life. Explore a wide range of wellbeing features and smart tools, designed to help you make the most of your day. Keep track of incoming messages and notifications via the watch display by connecting it to your smartphone. The workout and activity summaries keep you on track of your personal progress and motivate you to keep moving. Activity is important but so is rest. This watch understands the importance of balance and offers you support through recovery tracking, sleep monitoring and updates on your stress levels.
The wide selection of watch straps make it easy to update the looks of your watch according to the situation. Choose from stylish colours and versatile materials. The re-designed mechanism for attaching the strap makes it quicker and easier to switch on the go for example when heading from the office to the gym.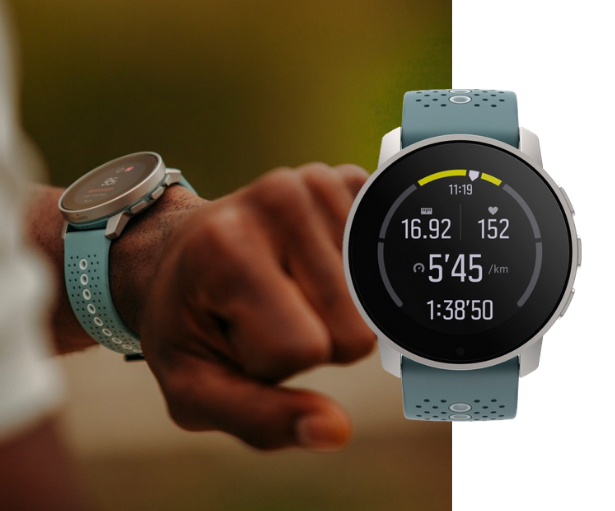 Designed to be easy
‌With the intention to make things as easy as possible. Suunto 9 Peak features a new system making software updates a breeze. The new Over the air feature ensures that you'll always have access to the newest features available. Because of the ultra-long lasting battery you are now able to keep going for longer. The watch offers up to 25 hours of battery life even when used with the best GPS. This becomes 170 hours when used in the battery-saving tour mode. Perfect if you are looking for company that you can count on even on your longer journeys.